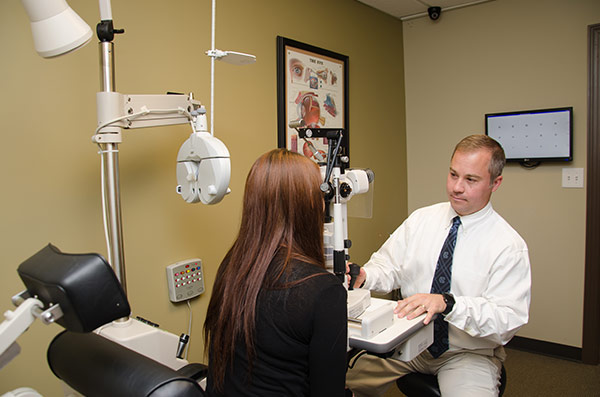 Vision correction through Lasik eye surgery is now considered be a safe alternative to corrective lenses or contacts. At Modern Eye Care, we receive inquiries nearly every day from patients requesting more information and education on surgical options.
The optometrists at Modern Eye Care are happy to provide you with more information on the Lasik procedure, as well as other options available. For patients interested in pursuing eye surgery, it is important to discuss this with your eye doctor and request a consultation.
What to Expect With A LASIK Consultation?
The LASIK Consultation involves three major steps:
An extensive evaluation of your vision needs, lifestyle and some medical history;
A thorough yet non-invasive eye examination and;
Addressing your questions and concerns about the procedure.
Much of examination portion of the LASIK consultation is quite similar to a typical comprehensive eye exam. The exam is pain-free and does not require any uncomfortable dilation or invasive procedures. Your eye doctor will use state-of-the-art technologies and techniques to evaluate and measure various aspects of your eyes, map the corneas, and perform a precise plotting of your pupils.
If you are a good candidate for Lasik, our eye doctors will educate you on your options, explain what to expect during, after and as a result of eye surgery, and review costs for the procedure. Youwill leave feeling well-versed on LASIK, your status as a good candidate for surgery, and enough information to make an informed decision on your own. Lasik surgery will need to be performed by a qualified Ophthalmologist and be assured we will make an appropriate recommendation.