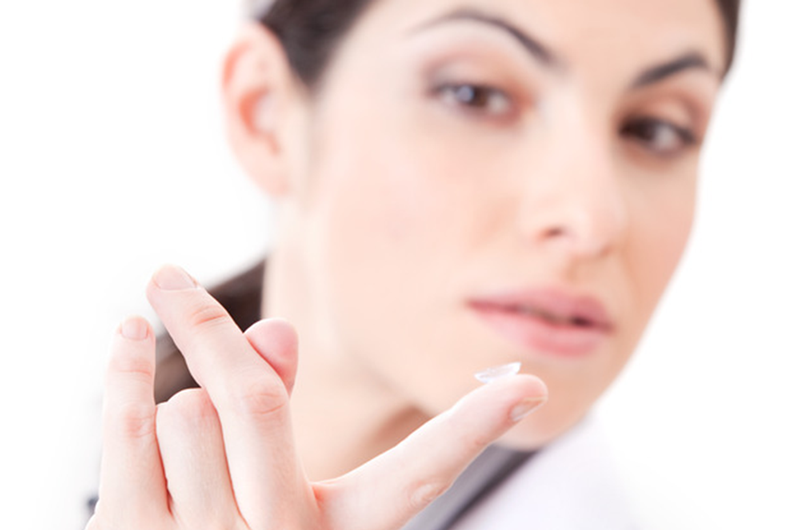 In addition to traditional prescription eyeglasses, many patients enjoy the benefits and convenience of contact lenses.
Because contact lenses work differently than regular eyeglasses and are inserted directly into the eye, your optometrist must evaluate and measure additional elements of the eye prior to recommending and prescribing a specific type of contact lenses.
At , our optometrists prescribe all major brands of soft and rigid contact lenses. Within these brands there are many different types of lenses, and your prescription will be written for a specific pair. Your eye doctor will discuss these options with you to ensure that the contact lenses prescribed to you are a good fit for your eyes, vision needs, and overall lifestyle.
Types of Contact Lenses
Rigid gas-permeable (RGP)
Plastic lenses with moderate flexibility, allows oxygen to pass through to the eyes
Daily-wear soft lenses
Soft plastic lenses with significant flexibility, allows oxygen to pass through to the eyes
Extended-wear
Soft or RGP lenses acceptable for overnight wear
Extended-wear disposable
Soft lenses intended to be worn for only one to six days before disposal
Planned replacement
Daily-wear soft lenses that are replaced at particular intervals of time (bi-weekly, monthly, or quarterly)
Custom Contact Lenses
For patients with eye problems requiring specialized contact lens solutions, our optometrists are familiar with evaluating unusual eye problems and prescribing custom designed contact lenses to meet that patient's personal needs. Specialized contact lenses may include:
Bifocal Contact Lenses
Monovision Contact Lenses
Astigmatism Contact Lenses
Keratoconus Treatment
Orthokeratology (Corneal Molding)
Pediatric Contact Lenses
Prosthetic Contact Lenses
Our contact lens specialists are available to answer many of your questions and assist in ongoing contact lens instruction and training. In addition, we also have vast experience with cosmetic considerations such as colored contacts to either enhance your existing eye color or change eye color completely.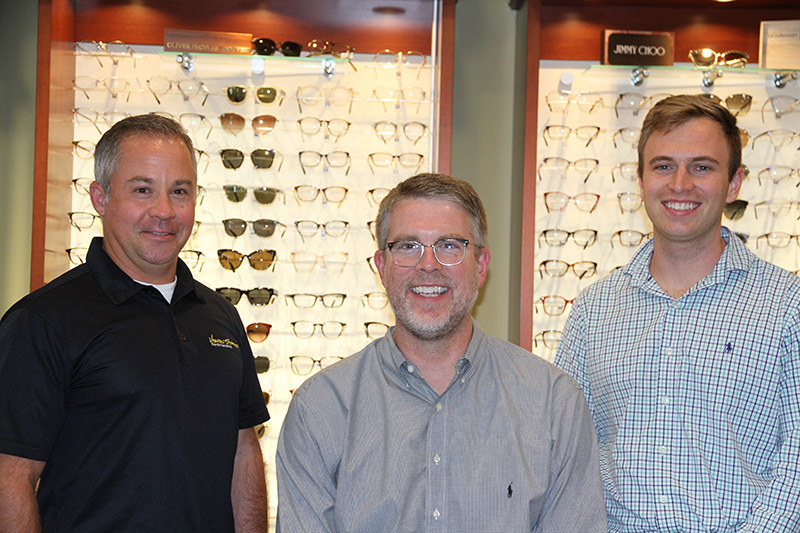 Caring for Contacts
For contact lens wearers, the proper care, cleaning and storage of lenses is extremely important. Prior putting your contacts in your eyes or removing them, be sure to wash and dry your hands before touching the contacts or your eyes. Contact lenses need to be cleaned regularly and carefully, and soaked overnight in a multi-purpose solution to keep the lenses from drying out.
Always use a clean contact lens case for storing contacts when not in use, and replace the lens case quarterly or more often. Be sure to clean the case after each use and always use fresh lens solution when returning your contact lenses to storage. To ensure proper eye health and the lifespan of your contact lenses, follow your optometrist's recommendations for handling, cleaning and disposing of contact lenses (as directed based on the type of lenses you wear).